Date Published: 2015-07-23
Hot New Products to Make You Feel Cool
By Adelia Ladson
Folks, let's face it. It's hot! And all you want is a nice, cool drink of water to make you feel better. Now, if you're out and about, in this heat, it's doubly important that you have that sip of water when you need it. We've got some hot new items that will help you beat the heat and stay hydrated.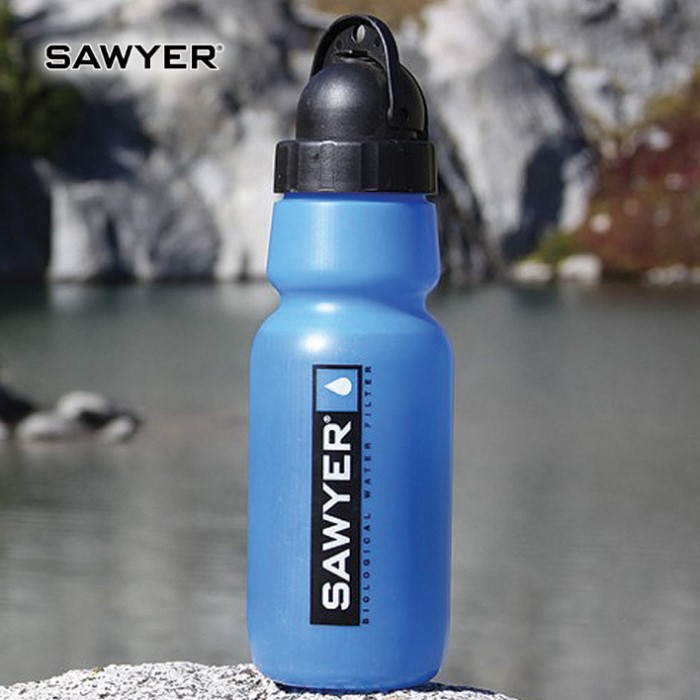 The Sawyer Walter Filtration Bottle keeps you in water wherever you go.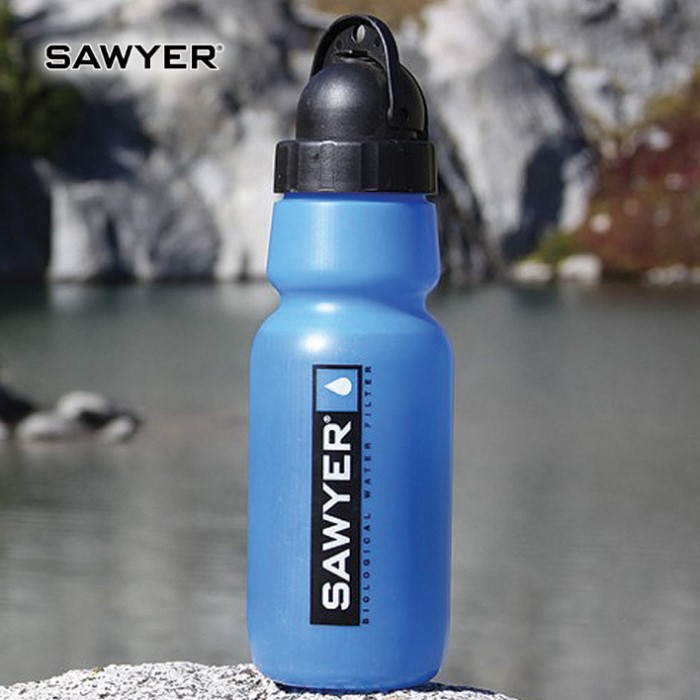 The Sawyer Walter Filtration Bottle keeps you in water wherever you go.
Whether you're hiking or hunting, you're just never able to carry enough water with you. The
Sawyer Water Filtration Bottle
makes it so that you don't have to worry about it. This personal water bottle filter system will take any water around you and turn it into one liter of good, clean drinking water. It actually exceeds the EPA recommendations for bacteria and protozoa removal rates. All you do is fill the bottle and drink. No waiting! It's pretty light so you can just throw it in your pack or gear and go.
If you like the look of classic, then the
Stansport Desert Canteen
is definitely a piece you should add to your camping or hiking gear. It has the traditional shape and look that hearkens back to the old days of camping but instead of metal, it's made of high-impact plastic so it's a lot lighter than its forebears. It will hold four quarts of water and the insulated blanket covering will keep your sip cool for quite awhile. The adjustable shoulder strap lets you sling it over your arm and go.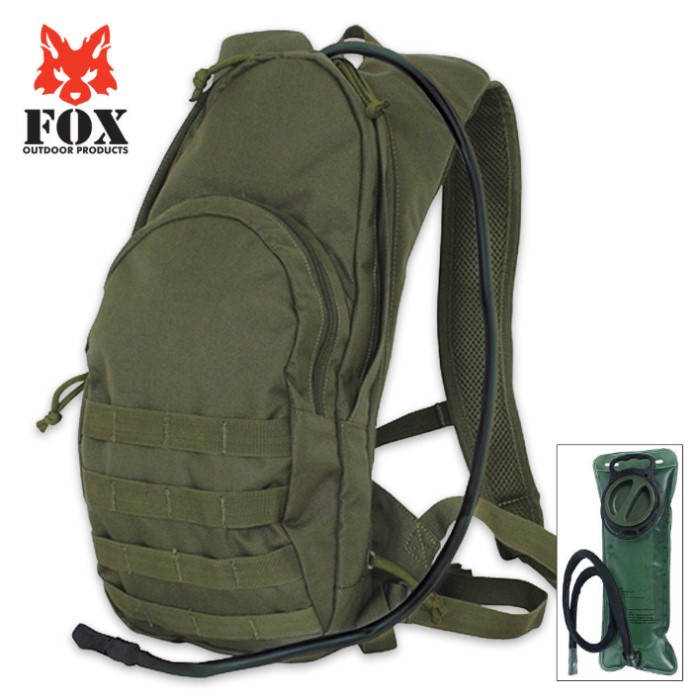 The Fox Hydration Backpack is great for runners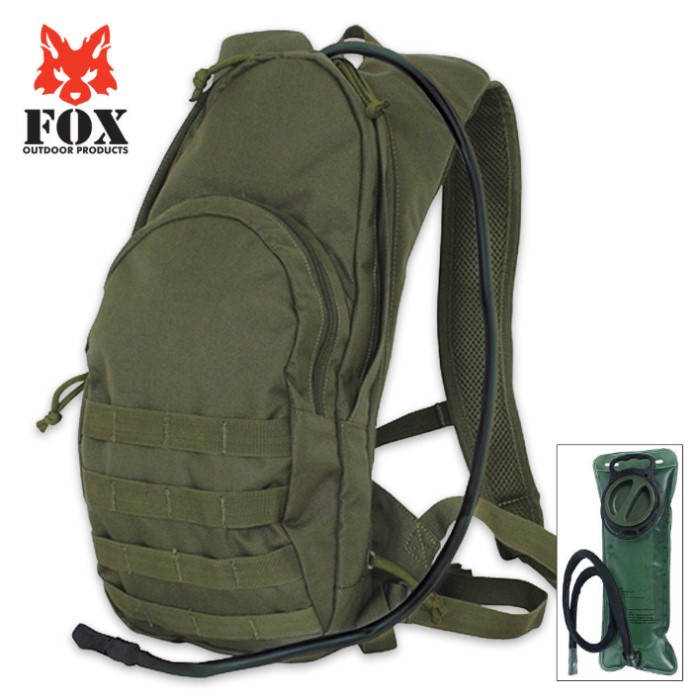 The Fox Hydration Backpack is great for runners
Now, my personal favorite is the
Fox Compact Hydration Backpack
and let me tell you why. It's perfect for when you go running because all you do is suck on the tube for that little bit of liquid motivation you need to keep you going. Plus, the bladder holds about 2-1/2 liters of water so that you have extra weight on you when you run for added endurance benefits. Then, of course, it's perfect for hiking, especially with its extra pockets and MOLLE straps.
"Water, water everywhere and not a drop to drink." Don't ever get in that situation when you're out in the wilderness. The
Lifestraw Personal Water Filter
will let you drink the entire creek worry-free. It's so light and compact that you can carry it anywhere but don't be fooled by its size. It will filter up to 1000 liters of water and removes almost 100% of waterborne bacteria and protozoa. I believe in "Be Prepared", just like the Boy Scout motto says and this is an item that you absolutely have to have in your gear or even your car. You never know what's gonna happen!
If you need to keep your whole family hydrated when you're camping or picnicing, then you need a heavy-duty container. The
Collapsible 5-Gallon Water Container
by Coghlans is made of heavy-duty polyethylene that is dent and crack resistant. It has a spigot and the opening is large enough for ice cubes to give you that cool drink, for those summer days in the park. Also, it folds completely flat for easy transport and the molded handles make it easy to carry.
Don't let dehydration spoil your summer fun. "An ounce of prevention is worth a pound of cure" when it comes to the effects of heat. Check out all of our hot items to keep you cool in our
Hydration
department.
Shop All Hydration Gear Here
Realated Products