Date Published: 2012-10-21
A Beginner's Guide to Collecting Pocket Watches
Pocket watches were first developed during the 16th century. Made to be carried in a pocket as opposed to the wristwatch, pocket watches were easily accessible and practical. During the 18th century, pocket watches were items of luxury, highly valued and esteemed. However, by the end of the 18th century, pocket watches, even though they were still mostly hand-made, were a lot more common. But there is still something to be said about the prestige that comes with a pocket watch. BudK offers many collectible and practical pocket watches. The most intriguing ones offered at BudK are the military memorabilia collectible pocket watches.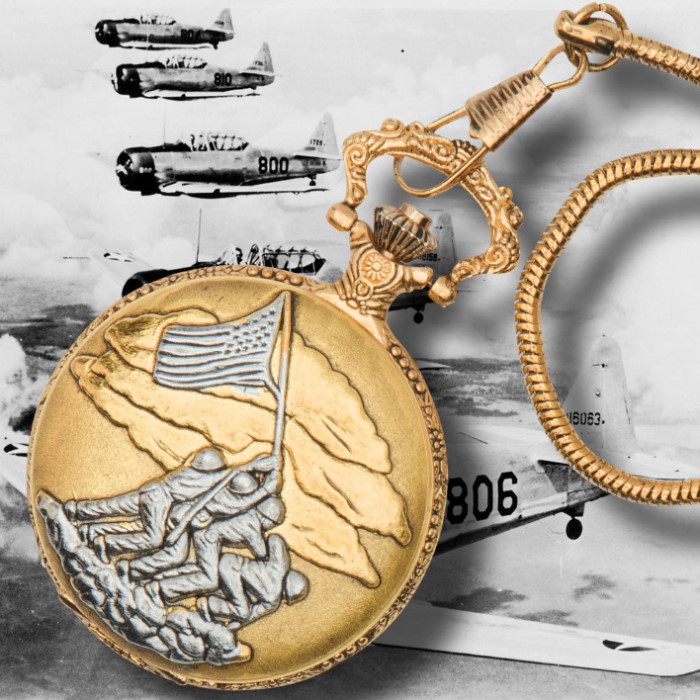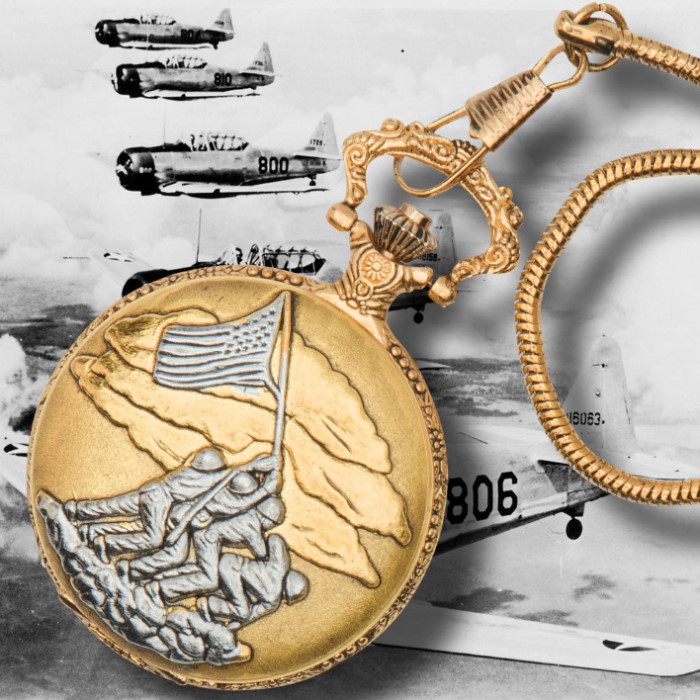 The
World War II pocket watch
is stunning at best. The gold-plated finish makes this watch look like a true classic. It is constructed of solid steel and has a crystal clear face. This watch is accented with historical insignia, coordinating with the engravings featured on the outside of the casing. Whether you are a World War II veteran or a World War II enthusiast, this pocket watch will definitely grab your attention.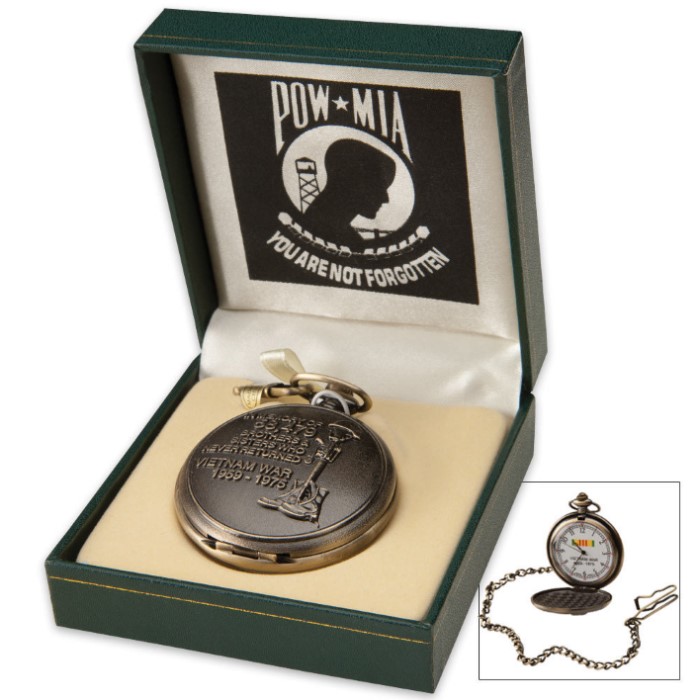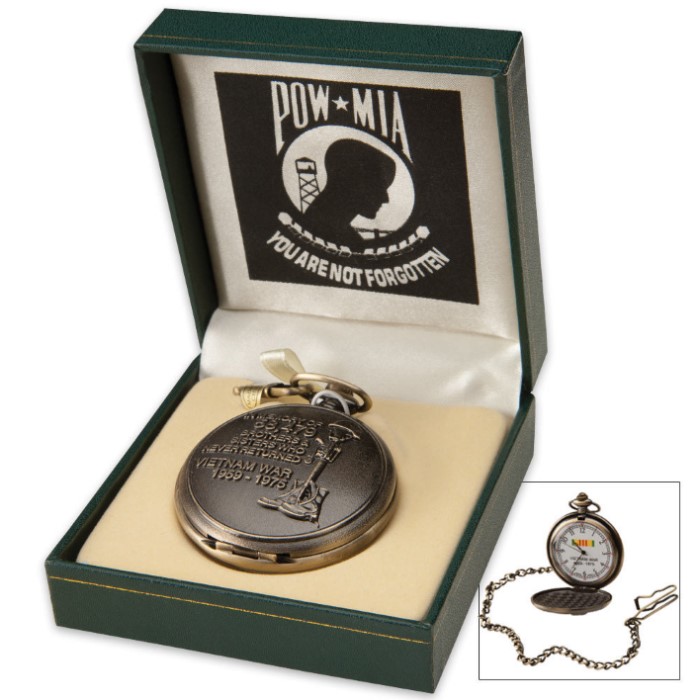 If you are looking for something with a more sentimental value, this
POW-MIA Vietnam Memorial pocket watch
is the perfect watch for you. Constructed of solid steel, the bronze finish makes this piece something to be admired. The crystal clear face is accented with the Vietnam flag and the dates of the Vietnam War. To add to the sentimental value of this pocket watch, the front of the watch bears the words, "In memory of 58,479 brothers and sisters who never returned, Vietnam War 1959-1975" that are embossed with the finest quality. This pocket watch displays the quality that is always present in BudK pocket watches.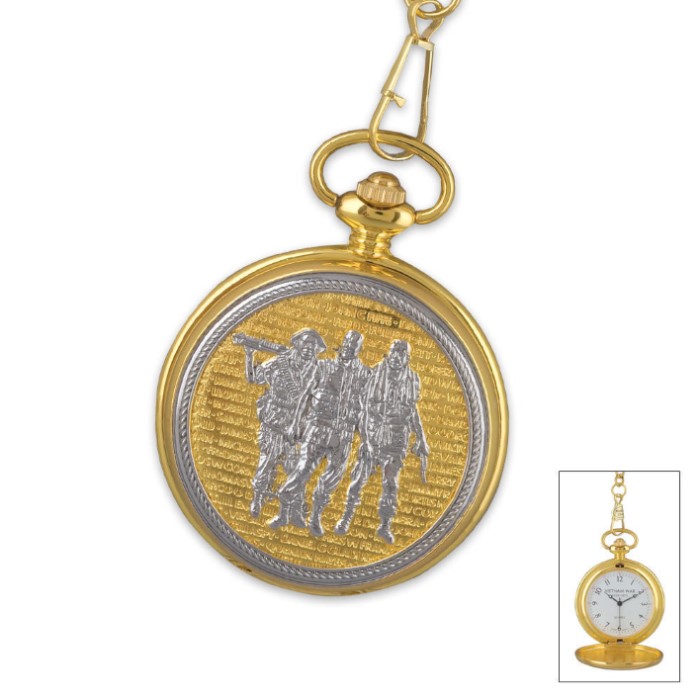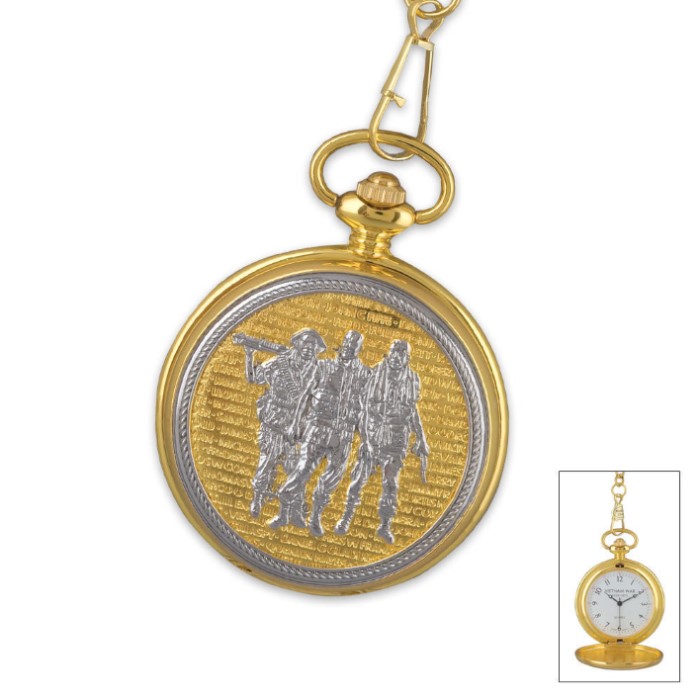 The ultimate war memorabilia pocket watch at BudK would have to be the
Vietnam Memorial pocket watch
. This piece is constructed of stainless steel with a gold-plated finish. The relief image of the Three Soldiers, a well-known and well-recognized statue commemorating the Vietnam War, stands out amongst the gold plating. The 14" chain makes this watch easy to access. This pocket watch, as well as the other ones listed here, offer quartz movement for a precise and accurate time reading.
Find these pocket watches and many more at www.budk.com.
Shop All Pocket Watches Here
Realated Products