Skip to main content
Skip to footer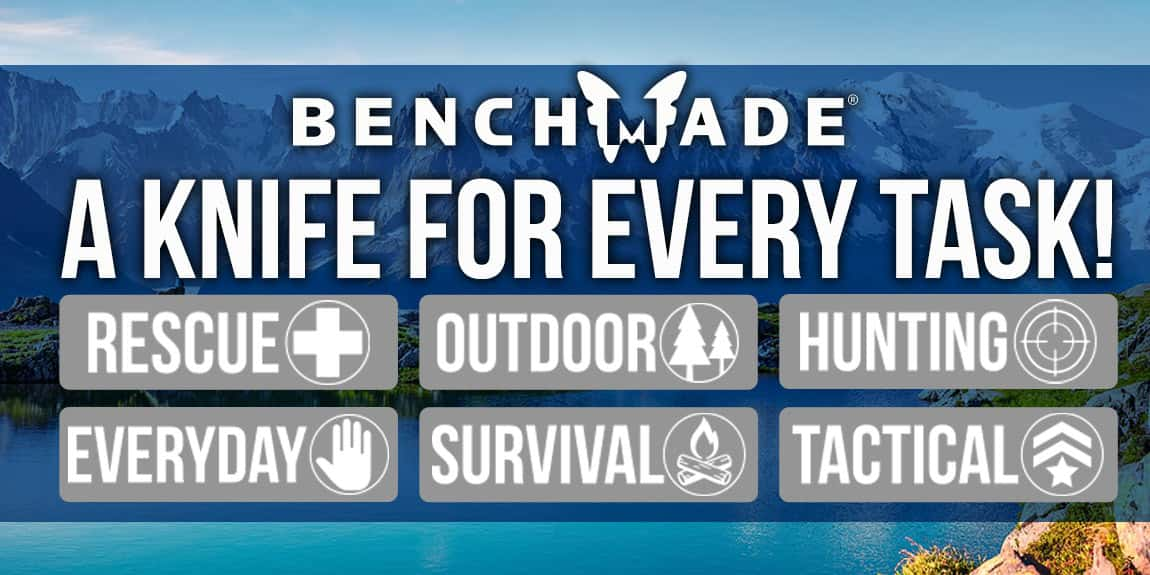 BENCHMADE
BENCHMADE FAQS
How long has Benchmade been around?


Over the past 30 years, Benchmade has grown from a small machine shop in Southern California to a world-class knife manufacturer in the production knife capital of the Pacific Northwest. Quality remains at the heart of the business, as they continue to draw inspiration from the people, places, and products around them.

What kind of products do they have?


In the line of duty, the field or forest, for everyday carry - you buy Benchmade because you know it will perform without compromise, however you need it to for as long as you need it to. Their offerings include everyday carry pocket knives, hunting and survival knives, rescue knives and tactical knives, and they even have kitchen cutlery.

What kind of products from Benchmade do you have?


We carry a variety of pocket knives including OTF knives, automatic knives and manual knives.
-->
Call Us: +1 (800) 630-2835
'; observer.unobserve(entry.target); } }); }); const content = document.getElementById("social-content"); observer.observe(content);