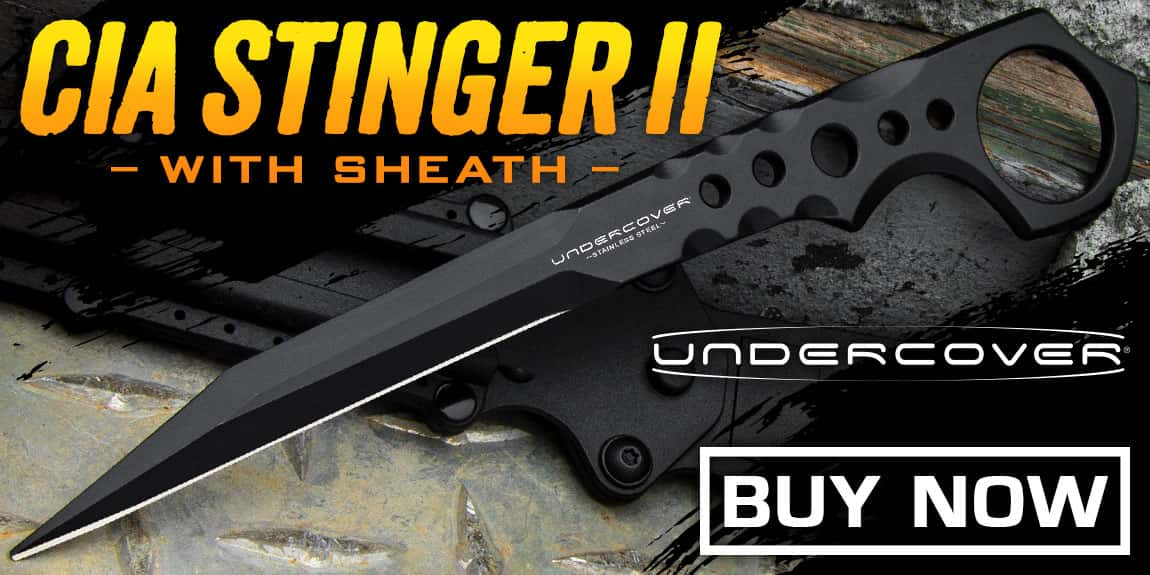 KNIVES FOR SALE - POCKET, THROWING, HUNTING, AND MORE
BudK has the largest online selection of high-quality knives. You'll find assisted opening, butterfly knives, throwing knives, daggers and a lot more!
BUDK.com is your absolute online destination for the highest quality and largest selection of knives at the lowest prices imaginable. From pocket knives and survival knives to bayonets and Bowie knives, you're guaranteed to find exactly what you want or need. Whether you're looking to add to your knife collection or looking for an everyday carry knife, we have you covered. When you're in the market for a fixed blade knife, an assisted opening pocket knife, a karambit, a dagger, a machete, a set of throwing knives or a butterfly knife, BUDK.com is the only place where you'll find a selection of Knives that is this massive with a variety of styles that is this diverse. New, unique inventory is added on an almost daily basis!
---

---
KNIFE FAQS
What does full-tang mean?


The tang of a knife is the part of the blade that extends into the handle. A full-tang knife has the handle pieces or scales attached to each side of the tang to form the handle of the knife. In contrast, a half-tang knife has a tang that only extends halfway into the handle. Check out our highly rated Full Tang Bowie Knives/Daggers

What is an ulu knife?


This type of all-purpose knife originally came from the Eskimos, who used it for everything from skinning animals to building an igloo. The knife has a wide, curved blade with a handle which runs parallel to the blade. The ulu is used with a back and forth rocking motion, making it great for use in the kitchen to chop and cut meats and vegetables. Browse our Ulu Knives/Blades for Sale

Where did the butterfly knife come from?


Also known as a balisong, the butterfly knife got its start in the Philippines as a self-defense and utility pocket knife. It gained popularity in the United States when soldiers returned from the Philippines after W.W.II. Shop our Butterfly Knives

Why do I need a knife sharpener?


A knife will serve you well for many years if you keep it properly sharpened. Also, a blunt or dull knife requires more pressure to use, which opens the door to it slipping and causing injury. What you want is a sharpener system that offers a couple of different grit options. The grit is the size of the particles in the stone, which affects the finish on your blade – a finer grit giving you a finer finish. Click here to see our latest Knife accessories and Sharpeners

What does "feed your blade" mean?


It means that to maintain your knife, you should coat it with a clear, non-organic oil to prevent moisture from reaching the blade, when storing. A light oil like gun oil works perfectly but it should be changed regularly by wiping the blade clean with a soft cloth until dry and applying more.



Top Customer Reviews