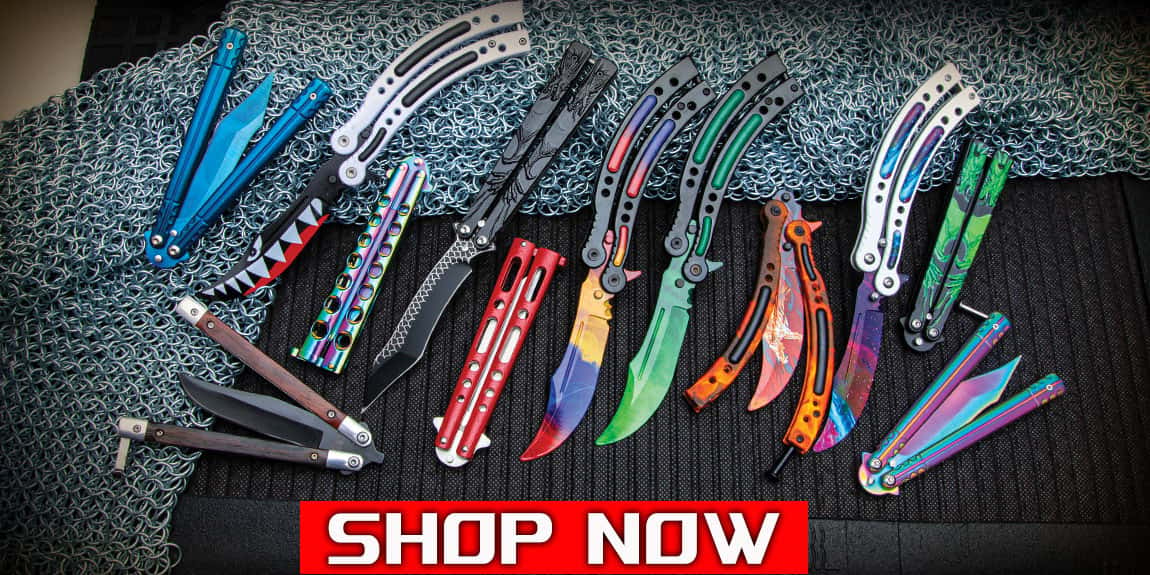 BUTTERFLY KNIVES
There's no better way to impress your friends than flipping and spinning a butterfly knife! BudK.com has everything you need whether you're a beginner or an expert. Choose from balisongs like our popular Silver Streak Butterfly Knife to our Black Galaxy Butterfly Trainer and everything in between.
Butterfly knives, also known as balisongs, are pocket knives with two counter-rotating handles around the tang, which close over the blade to conceal it within the handles. The design of these butterfly folding knives allow the blade to be quickly deployed when you need it most. BUDK.com offers a high-quality selection of functional butterfly knives for show or play in addition to butterfly training knives that are perfect for learning the art of flipping.
---
BUTTERFLY KNIVES FAQS
What's a butterfly knife?


This ancient design of knife has a blade that's concealed between two handles, which counter-rotate around its tang so that the blade can be deployed quickly. It gained popularity in the U.S. when soldiers returned with it from the Philippines after W.W.II.

What can you actually use a butterfly knife for?


When people think about butterfly knives, they usually think of the flipping tricks that can be done with them. However, a butterfly knife can most definitely be used for any cutting task that other knives perform.

Do you have a butterfly knife with dull edges so that I won't cut myself while I'm learning to do tricks?


What we have, specifically for practicing with, are butterfly trainers, which have no edges and no point but still perform like real butterfly knives.

What does "flipping" the butterfly knife mean?


The basic concept of maneuvering the knife is to let the flipping motion of one handle and the blade, plus the twist of your wrist, actually spin the handle you're holding.
---
Top Customer Reviews