Skip to main content
Skip to footer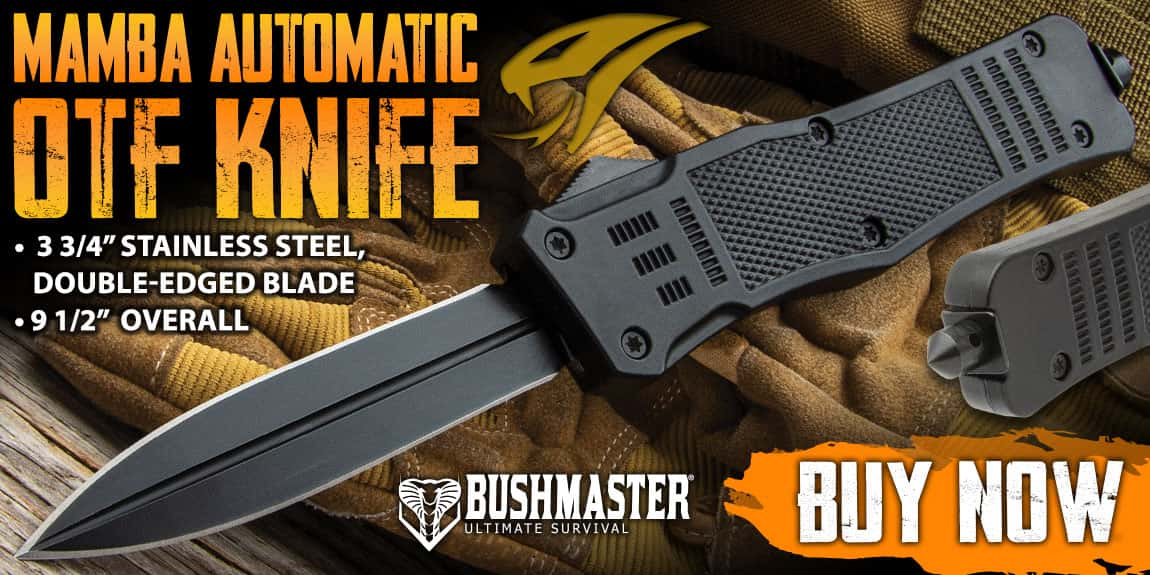 AUTOMATIC KNIVES
Looking for a switchblade? We have a huge selection of blades that snap open with a push button or switch. These spring-loaded automatic knives deploy rapidly, offering better self-defense in a crisis (and let's face it, they are just plain fun too). With quality blades at a range of price points, we have the knife for you. To see all the knives we carry, click here!
BUDK.com proudly stocks the best automatic pocket knives at low, affordable prices. Each of our knives combines quality and efficiency, giving you access to an impressive blade at lightning speed. We offer a variety of styling options like black steel OTF blades, automatic italian stilettos, tactical pocket knives, and more to suit any preference. No matter which automatic knife you choose, it'll be up to the task at hand.
---
AUTOMATIC KNIVES FAQS
What's the difference between an assisted opening and an automatic knife?


Many times, spring assisted opening knives are confused with automatic knives. A spring assisted knife's natural position is closed and an automatic knife's natural position is open – the blade is being held in a closed position by tension. When you open a knife and there is no effort involved except for pressing a button to deploy the blade, it's an automatic. Click here to shop our selection of assisted opening knives.

What's a switchblade knife?


A switchblade is just another name for an automatic knife. Although an automatic opening blade can also be deployed from the side of the handle like other pocket knives, the automatic knife that most folks are familiar with is the out-the-front model. Click here to shop all of our OTF knives.

What do I need an automatic pocket knife for?


An automatic knife offers a blade that's literally ready at just the push of a button. There's no delay in opening. It's ready for action!

Are automatic knives legal?


The answer is, "yes" and "no". Every state has their own laws regarding the possession of automatic knives. Before you set your heart on a switchblade, make sure to check your local and state laws about owning one.
-->
Call Us: +1 (800) 630-2835
'; observer.unobserve(entry.target); } }); }); const content = document.getElementById("social-content"); observer.observe(content);