Date Published: 2015-06-10
Pocket Knives are an American Tradition
By Adelia Ladson
I think the
folding pocket knife
is one of the most undervalued
knives
. I think we sorta take them for granted because they are just a part of our life. I think it's almost a rite of passage in our society to get a pocket
knife
as a boy. Almost every male relation that I can think of carried a pocket knife. I've seen them used to cut rope, a plug of tobacco, snapping turtles off of fishing lines and switches when I was being bad. I just grew up with them as everyday items.
But really folks, a good, quality folding pocket knife should be a tool that you can take for granted because it will be able to perform whenever and wherever you need it. So, if you're thinking about that rite of passage for your son (maybe as a graduation gift or birthday gift), you want to invest in a pocket knife that he can take with him into manhood. You want one that will be there for him for whatever task he asks of it. When I look at our website, there are so many good quality
knives
to choose from. We have everything from assisted opening to traditional and fantasy to tactical. Each knife has its own personality and it's easy to find that perfect match for your son.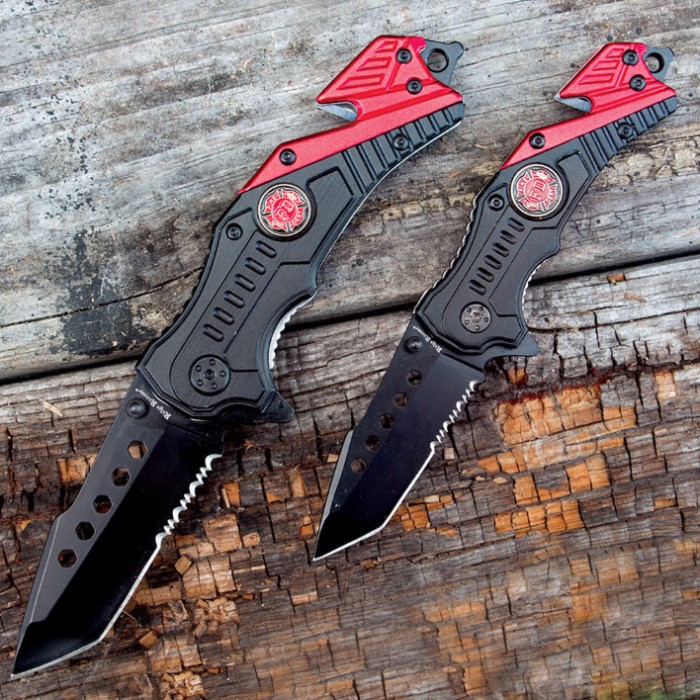 This rescue knife set is excellent for firefighters.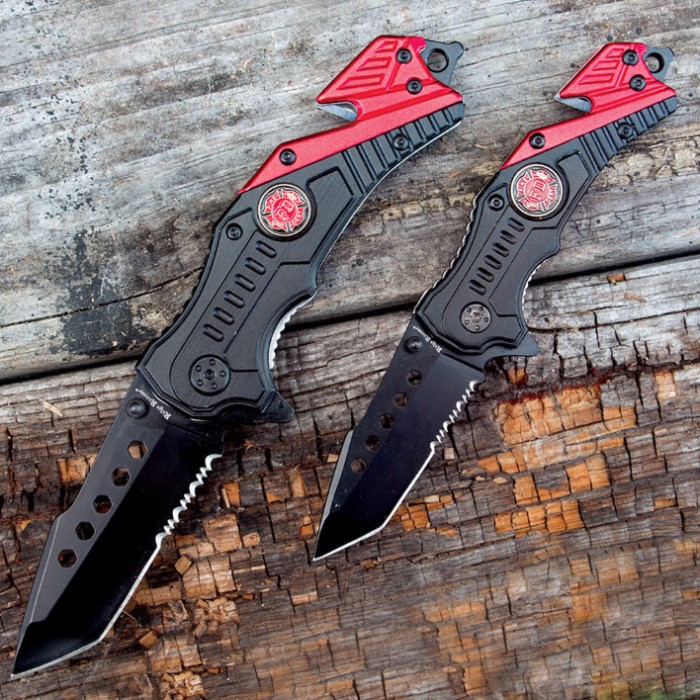 This rescue knife set is excellent for firefighters.
assisted opening pocket knife
, which means it has a mechanism that will take over after the initial manual nudge, here are a few suggestions of the brands you can look at: Kershaw, CRKT and Ridge Runner. This style of folding pocket knife really gives you the advantage of a quick opening will little effort. So, if your son aspires to be … say … a firefighter or an EMT, this is definitely the knife for him. Many rescue knives are assisted opening, which is what you need in an emergency situation. You need to move fast and your rescue tools need to keep up. For a great example of this kind of knife, take a look at the EMT Assisted Opening Rescue Pocket Knife or the First Response Rescue Serrated Pocket Knife.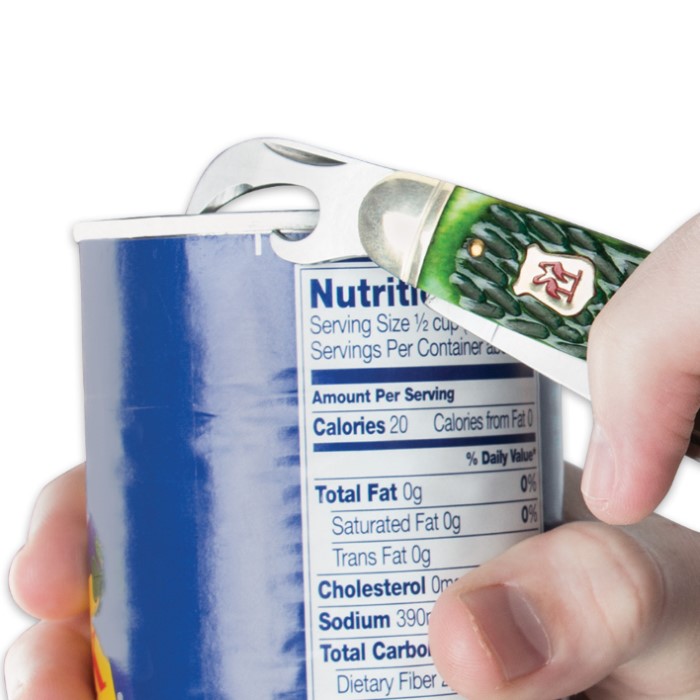 This Kissing Crane Scout Pocket Knife is great for youth.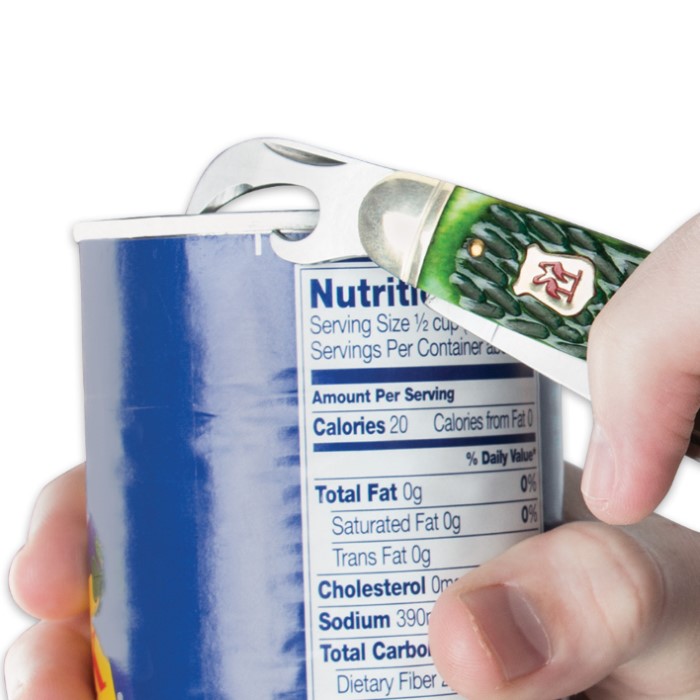 This Kissing Crane Scout Pocket Knife is great for youth.
traditional-style folding pocket knives
. They remind me of my grandfather, father and uncles. These knives completely open on your own strength and speed. Believe me, I think my older relations could probably flip out a blade just about as fast as the assisted openings of today. The traditional
pocket knives
that I like the best are the ones that also look traditional with their bone or wooden handles. Take the Buck Solitaire Rosewood Folding Pocket Knife, for instance, it's just a simple, good old pocket knife. Now, getting back to a good youth knife for your son, check out the Kissing Crane Scout Pocket Knife. Other brands that you can look at for your traditional folding
pocket knives
are: Case and Timber Wolf.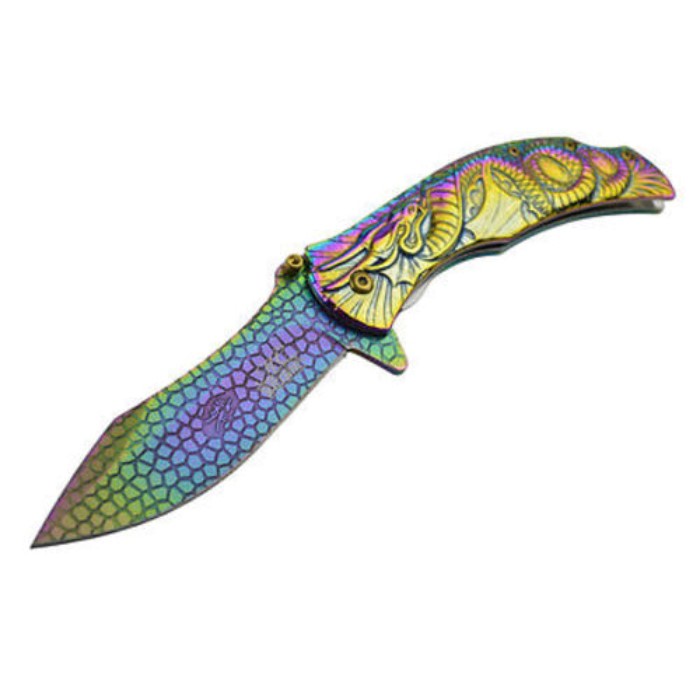 The Dragon Fury Assisted Opening is exceptional.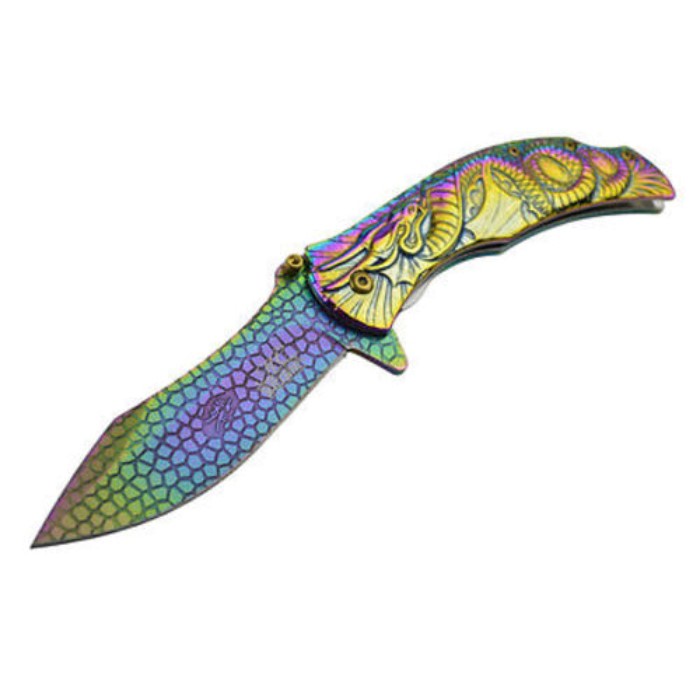 The Dragon Fury Assisted Opening is exceptional.
pocket knives

from MTech and Black Legion that fit the bill. These knives feature interesting body designs and color choices. Just because they're flashy, though, doesn't mean they sacrifice quality and ability. You are getting the best of both worlds – style and strength. I have to say that my very favorite

fantasy pocket knife

is the Dragon Fury Titanium Rainbow. My jaw pretty much dropped open when I saw this beauty. I thought that surely this is just a show=piece but, nope, I was wrong. It was sharp right out of the box and had a great weight and balance to it.

If a tactical pocket knife is what you're leaning toward, then, you can't go wrong with Gerber, SOG or Smith & Wesson. A knife that is deemed "tactical", whether it's assisted opening or manual opening, is a tool that is a modern work-horse. No frills. No thrills. Just get the job done reliability. A good majority of these knives have a black, non-reflective coating like the Smith & Wesson Black Ops Tanto Pocket Knife. Special attention is given to the handles of these knives to make sure that they have a non-slip grip and you can find them either assisted opening or manual opening configurations. The Gerber Remix Tactical Pocket Knife is designed in such a way that you can grip the knife with a finger through the handle itself.



Maybe, the reason that we undervalue our
folding pocket knives
really shows us how inherently valuable they are – they're just always there when we need them for everyday tasks. We realize their value when they're not there. Everyone's been in a situation where someone asks, "Got a pocket knife?" and for some weird cosmic reason, after everyone checks their pockets, no one has one on them. There's that look that goes between everyone that says, "Man, what I wouldn't give for a pocket knife right now." You don't ever have to be in that situation because you can get a great everyday carry, for a great price and continue a great American tradition.
Shop All Pocket Knives Here
Realated Products