Date Published: 2012-10-10
Surviving the Zombie Apocalypse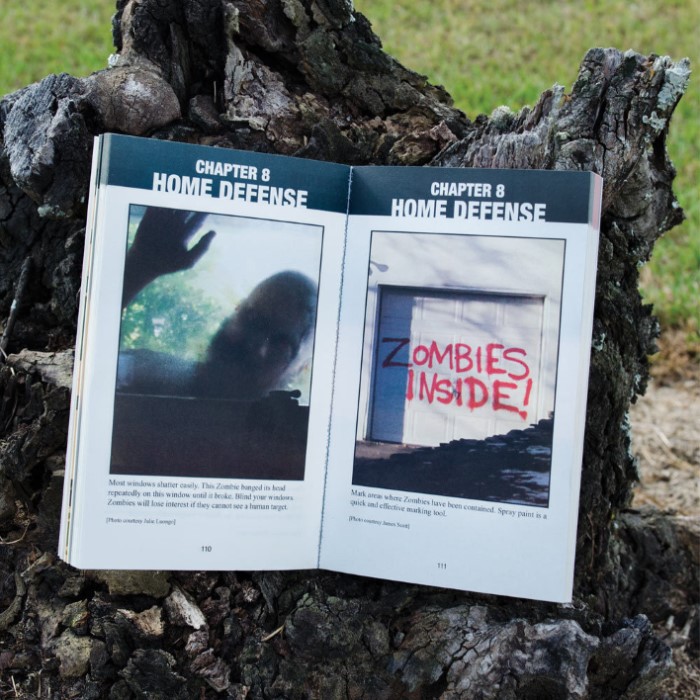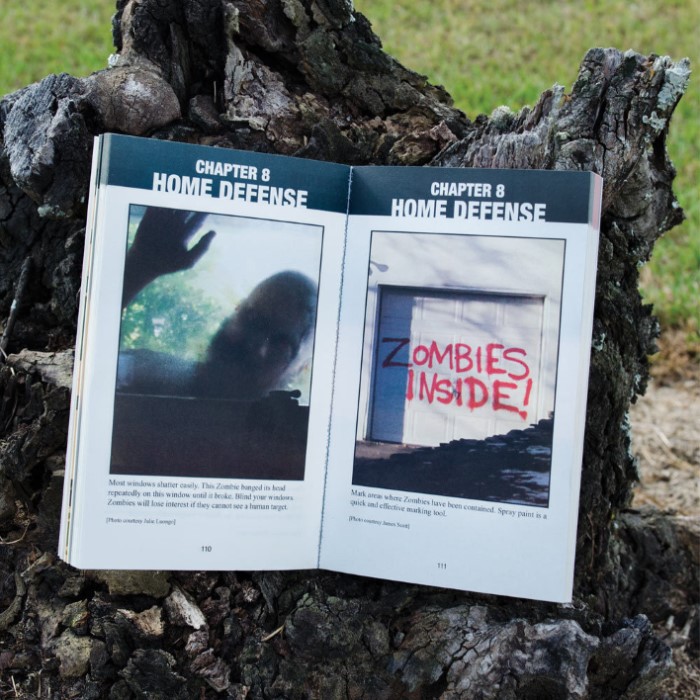 Zombies, or undead corpses, have become a popular topic these days. Between hit television shows like The Walking Dead to newly released movies, zombies are probably something you have heard about. Now, we are not saying we think the Zombie Apocalypse is imminent, but just in case it does happen, we want you to be prepared! BudK offers several items that will help you as you prepare for whatever may arise.
This Surviving the Zombie Outbreak: The Official Zombie Survival Field Manual features 271 pages to help you survive in a hostile environment, one infested with savage zombies. This manual contains vital information, covering topics such as locating safe zones, assembling a survival kit, choosing weapons, electing a leader, securing a building, communicating with survivors, dealing with carriers of the virus, finding supplies, traveling through danger zones, re-killing zombies and much more. Anything that you could possibly need during the Zombie Outbreak can be found in this survival manual.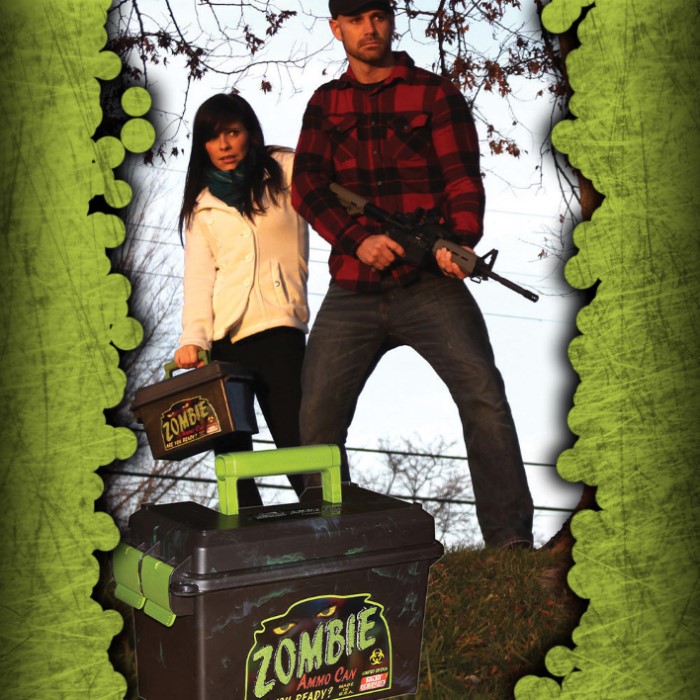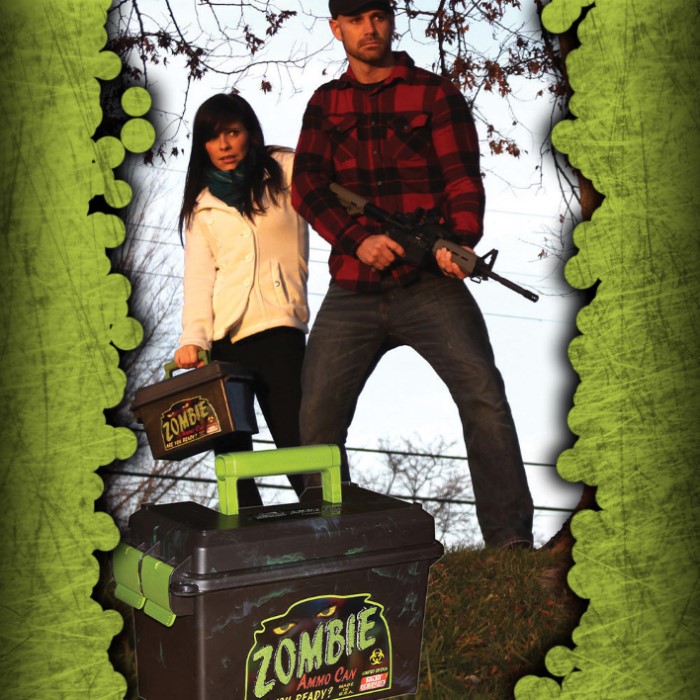 If the zombies are coming, then you are going to need an ammo can to store your much needed ammo. This
MTM zombie ammo can
is constructed of polypropylene plastic so that it is light in weight so it won't slow you down, even with up to 30 pounds of ammo or gear. This ammo can will hold up to some pretty harsh treatment and the tongue and groove O-Ring seal system provides a superior water-resistant seal. The heavy duty latching system makes it less likely to open accidentally.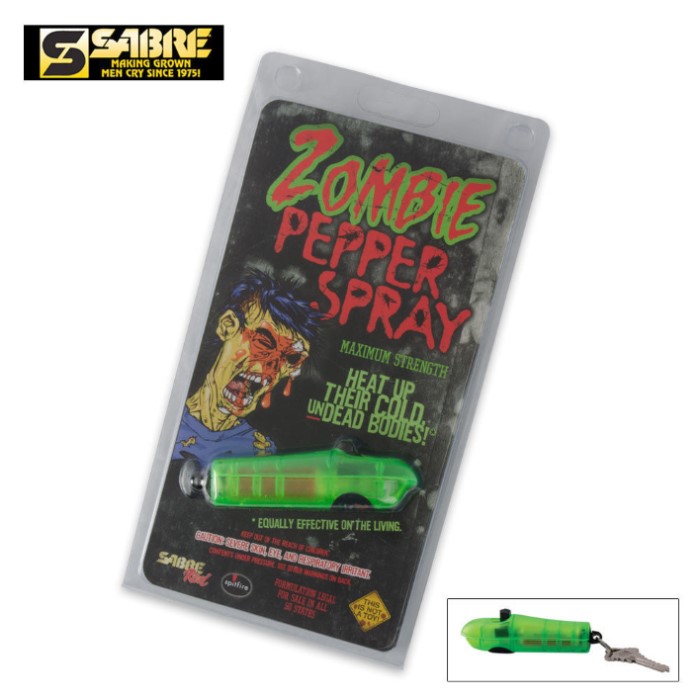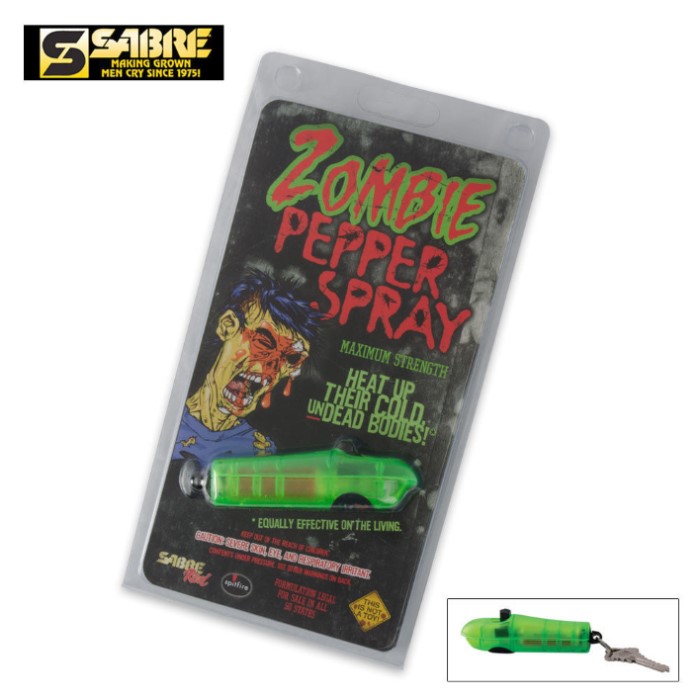 Anyone that is prepared for the Zombie Apocalypse is going to have pepper spray. So this
Spitfire® pepper spray
is perfect for warding off zombies or even human attackers! This pepper spray is the most compact and fast deploying spray available. It is designed to fire with less effort andgreater accuracy. This pepper spray features a quick-release key ring so it is always within striking distance!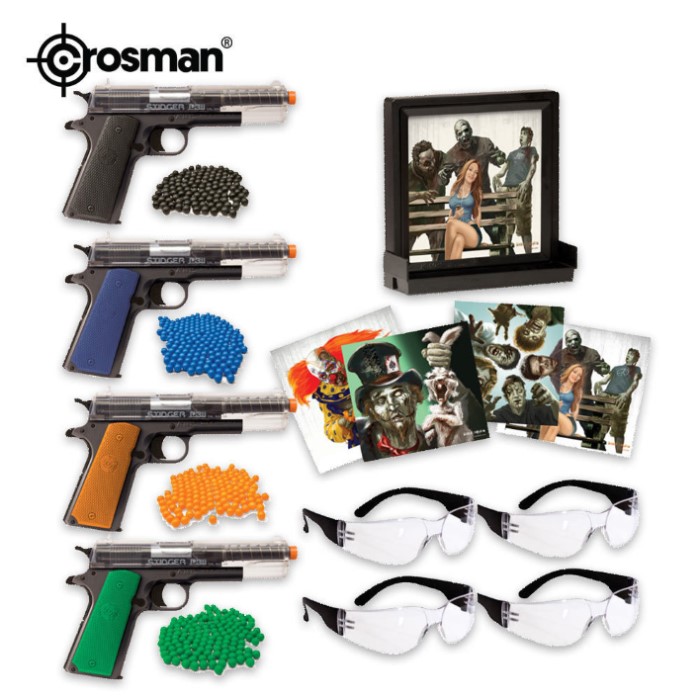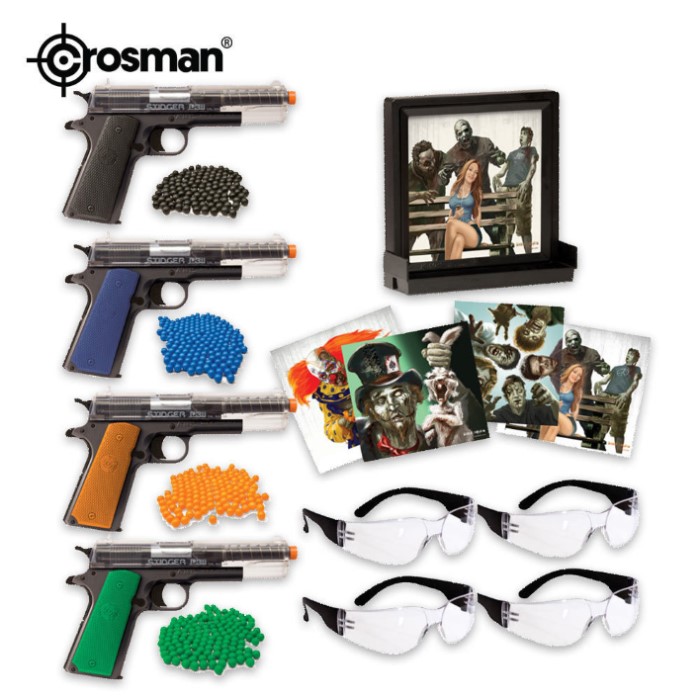 The best way to get prepared for the zombie invasion is to perfect your skills! This Crosman Zombie airsoft kit will provide hours of fun, all while helping you prepare for the craziest day of your life. This kit features four spring powered airsoft pistols, 500-count packages of airsoft BBs, four pair of safety glasses and 16 paper zombie targets. This kit even has a target trap that collects BBs for a quick and easy cleanup. No doubt you will be ready for anything with this set-up.
There are even more items available that can help you prepare for the zombie outbreak at www.budk.com.

Shop All Zombie Survival Here
Realated Products