Skip to main content
Skip to footer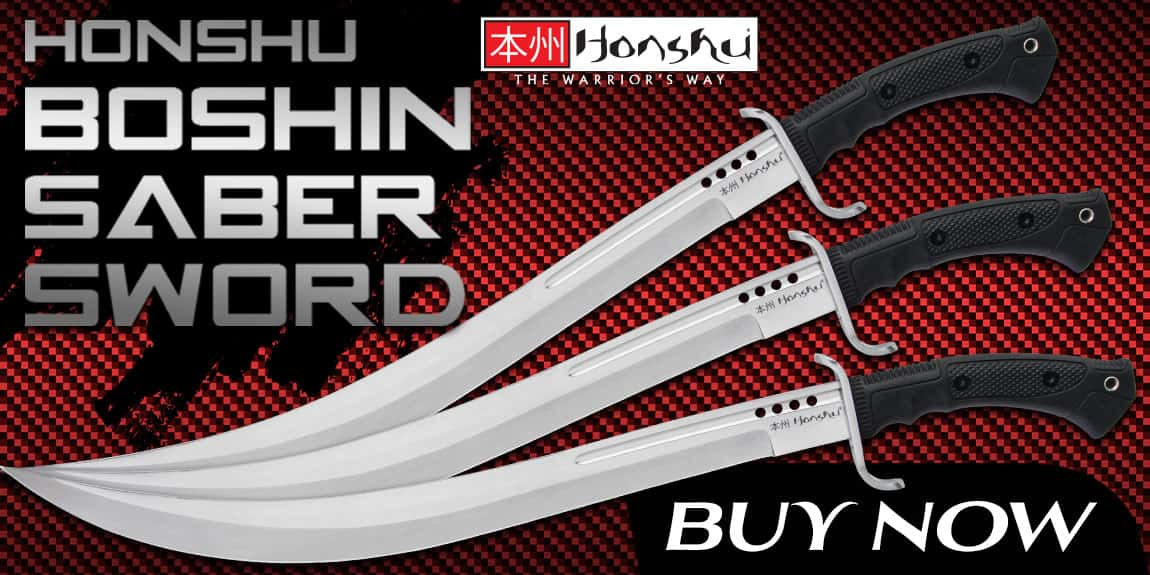 SWORDS
BudK offers the finest selection of katana and historical replica swords on the market today! Browse our bestsellers for Lord of the Rings swords, armor, shields and all the Gaming and Fantasy collectibles you'll need.
United Cutlery Combat Commander Gladiator Sword
Defend yourself like the toughest of warriors with United Cutlery's new Combat Commander Gladiator Sword. The Combat Commander Gladiator Sword features a powerful piece of thick, razor-sharp 1060 carbon steel built to defend. The TPR rubberized handle provides a sure grip as you wield this mighty sword. Carry it in the reinforced nylon sheath.
We have premium stainless steel and T10 steel swords with razor-sharp blades and beautiful, hand-forged Damascus steel swords that are museum quality – to name a few. BUDK.com takes its inventory of swords very seriously and only offers the highest quality products, consistently maintaining a standard of excellence that is unrivaled. Broadswords, sword canes, Ninja swords and historical war swords – we have them all! To learn more about these enduring weapons, read our Brief History of Swords page.
---
SWORDS FAQS
---

---
Top Customer Reviews
-->
Call Us: +1 (800) 630-2835
'; observer.unobserve(entry.target); } }); }); const content = document.getElementById("social-content"); observer.observe(content);